Ads may be shared using the features provided. However, you may not copy, reproduce, distribute, publish, enter into a database, modify, create derivative works or in any way exploit any part of this website.
Holiday BARN SALE EVENT
at The Stables at Bucks Branch! Come visit us at 20759 Bucks Branch in Seaford for gifts, holiday decor, vintage, furniture & more! Open Fri. 12/9 from 12-4pm, Sat. 12/10 from 10am-4pm & Sun. 12/11 from 10am-2pm. Plenty of parking, bring your friends! Cash and CC accepted.
Dinner & A Movie
Night is coming to Millsboro Bible Church on Friday, December 9th at 6pm. Pizza & Brownies will be dinner and The Nativity Story will be the movie. No tickets needed. 28334 Dupont Blvd, Millsboro, DE. Info at
www.facebook.com/millsborobible/
.
"Home for Christmas"
Sunday Dec. 11
Community Event in
Mardela Springs
Jingle Bell 5K run, Scavenger
hunt, classical harp & violin
recital, Emmanuel Church-North
western Choir, Donna Adler's
piano students & bake table,
Main Street Treasure-opened,
Model Train layout, Tours, photo
ops spots, Firehouse: food,
vendors and Santa Claus, Parade
with Mardela Middle High band,
classic cars & Santa. Ending
with tree lighting. Go to Westside
Historical Society's website & on Facebook for specific details.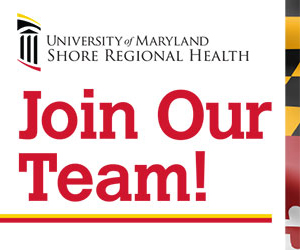 "Home for Christmas"
Sun. Dec 11, 12 noon -
Mardela Springs Vol Fire
Co. will be serving "King Boys"
Oyster Fritter sandwiches, variety
of homemade soups, hamburgers, hot dogs, French fries &
homemade sausage sandwiches,
hot cold beverages, til sold out,
eat in or carry out. 15 plus
vendors- artesian blown glass &
hand thrown pottery items, hand
painted gourds, fall veggies,
crafts, Thirty-one, Avon, Street
Nails, jewelry etc. Santa Claus