June 16, 2022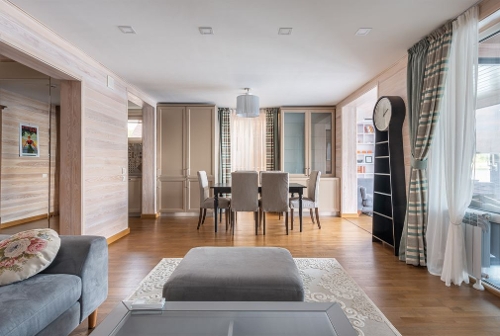 When you have problems with your boiler or furnace or air conditioning, you don't want to wait around. My home recently had boiler trouble, and I didn't enjoy washing my dishes in cold water and only taking sponge baths with water heated in the tea kettle! Perhaps you've had a similar experience.
In 2019, Anthony Talys had HVAC trouble in his Delmarva home. No one responded in a timely manner. Talys owns a commercial HVAC business in Pennsylvania, and his experience as a Delmarva homeowner gave him an idea—provide excellent HVAC residential service in Delaware and Maryland! T&T Lanco has existed as a commercial HVAC service since 1969. Applying that same expertise to the residential sector, T&T Lanco's Delaware branch has been operating since April 2019 with the vision of bringing "industrial standards to homeowners."
As a Delmarva resident, you might be wondering, what does this have to do with you? We spoke with Robert Daub, operations manager of T&T Lanco's Maryland and Delaware division about this very question. If you're a homeowner, HVAC needs range from installation to maintenance to upgrades to emergency repair on air conditioning, furnaces, heat pumps, boilers, ductless mini split system, water heaters, tankless water heaters and plumbing. T&T Lanco provides free estimates and guarantees same-day service within 24 hours. In addition to servicing all major makes and models of HVAC equipment, when the time comes, they will use their expertise to guide you in replacement options to effectively meet your needs.
So if you ever find yourself in need of any of these services, why should you call T&T Lanco? Robert Daub notes that T&T Lanco emphasizes the training and competence of their technicians, all of whom are NATE and RSES certified. All technicians also complete 40 hours of training each year to keep their industry knowledge "on top of the curve."
What's more, T&T Lanco's background in commercial services means they have a very high insurance policy. If anything happens when they're servicing your home, their insurance has it covered. It's also vulnerable to have someone come into your home, which is why T&T Lanco has all their employees FBI fingerprinted, background checked, and fully bonded. T&T Lanco technicians have deep technical competence but have also passed through these layers of security. It is important to T&T Lanco that you feel confident that the technicians coming into your home to make repairs are trustworthy and professional.
In the coming months, Robert of T&T Lanco will educate you on various aspects to consider. For instance, June is a great time to schedule service for your AC—rather than on the hottest days of the year when you learn it's not working properly. T&T Lanco is running a special for air conditioning maintenance through the month of June.
To learn more or to schedule an appointment, call 302-500-2470 or visit tandtlancoinc.com They aim for all of their customers to have a Delmarvalous day!
---